Product of Singapore

Babies & Kids Bed-Time Essentials
Bamboo Fabric

An Alternatives of Cotton
Benefits of Bamboo Fabric

Helps Sleep Through The Night
Best Choices for Your Loved One

Start It With Your Bed-time Journeys
Product of Singapore
Babies & Kids Bed-Time Essentials
Bamboo Fabric
An Alternatives of Cotton
Benefits of Bamboo Fabric
Helps Sleep Through The Night
Best Choices for Your Loved One
Start It With Your Bed-time Journeys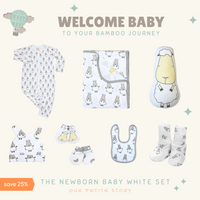 Welcome Baby White Set 初生嬰兒白色精選套裝
Our Newborn Baby White Set is a beautifully selected collection of 7 essentials crafted from the softest eco-friendly bamboo fabric, to ensure your little one is comfortable and safe from the day they are born. The set includes our Award-winning Bamboo Blanket & Wrap and Bamboo Romper for the safest yet softest sleeps every night.
我們的初生嬰兒白色套裝精選了7件初生必備,每件由柔軟舒適的環保竹纖維製成,以確保小寶寶從出生那天起就感到舒適安全。套裝包括我們屢獲殊榮的竹纖維包被和連身衣,為你的寶貝帶來最安全,甜蜜舒適的睡眠。
Set Price 套裝價 $586 (Worth 單件總值 $781)
Shop and Save Now 立即購買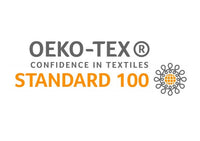 Baa Baa Sheepz Certified safe for babies
Baa Baa Sheepz products are OEKO-TEX® Standard 100 certified, meaning products are strictly tested and are free from any harmful chemical substances and extremely safe for babies and children.
Baa Baa Sheepz 系列的產品獲得 Oeko-Tex Standard 100 的認證,即在生產過程中絕對無添加任何化學物質,對嬰兒及小朋友絕對安全。